Remembering Maa -
Through the Pages of my Diary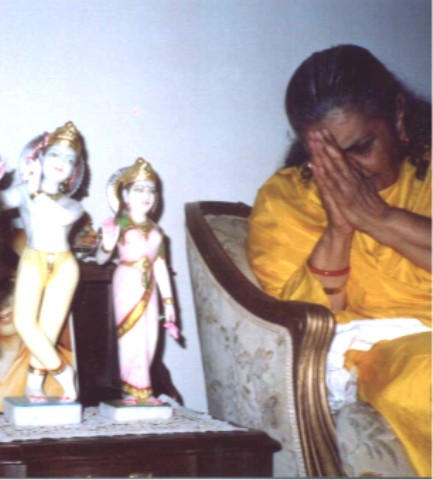 Maa Indira Devi praying to the Thakurs before giving them to Shakun Narain
Ma Indira Devi gave me priceless pearls of wisdom. I threaded these into my garland of life and became the richer for it. She answered my queries on life, and like a sculptor gently chiseled the different facets of my personality.
I present to you a few pages from my diary. Meetings and conversations with Ma, my loving guru. Ma's teachings have helped me. Maybe they will help you clear the path of the jungle in which we live.
Want to join me as I remember Maa?
Sincerely, Shakun
Click here, to go to the first page of the book, or use the navigational links on the left to go to the page you want.
To read more about Maa Indira Devi, check out the following web pages in the site :